Professional AV and IT solutions for federal and provincial governments, public facilities, municipalities
We provide reliable, trusted and proven secure solutions for mission-critical applications.
Court rooms
Courtrooms are venues that require high standards of clarity, accuracy and intelligibility to make sure that all the actors in the court and outside understand the details of the information shared and testimonies. Audio tools and efficient technology play a key role in communicating effortlessly and eliminating background noise for less distractions.
Quality video tools are also important for virtual proceedings and recording trials to ensure clarity. Eliminating problems with connectivity which can lead to costly delays, ease of use and reliability in a heavy usage environment with different users are all key considerations.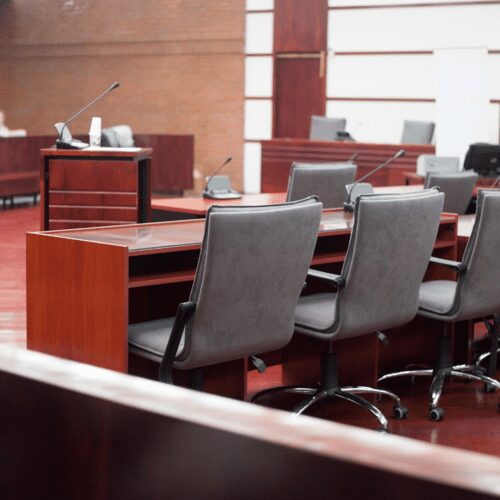 Council rooms
From town council rooms to Government council chambers, audio visual and communication technologies are key to accomplish daily meetings and duties seamlessly.
Command and control centers
Our audio, video and control technologies can be counted on for robust, secure applications such as situational awareness, training and simulation and emergency operation centers.
Security and defense
Mission-critial AV applications demand the highest level of tecchnological innovation to function according to the most rigourous standards.
Our solutions meet the most stringent certifications and are relied on all over the world for delivering in the most demanding environments.
How our professional AV solutions help you :
Reliable and robust pro AV solutions
Easy set-up and use and operate
System interoperability
Reduced maintenance costs and delays
Solutions for government, townships, and public facilities AV applications
Video
Video projector screens, interactive displays, cameras (USB, Digital Video and IP)
Assistive listening systems
Interpreter systems
Tour guide system
Audio
Complete DSP solutions, speakers, and microphones
Signal distribution
Digital, HDBaseT transport, Dante Audio, Complete Networked A/V (AVoIP) systems
Control and automation
Secure Enterprise level asset management, room, and facility-wide automation
JITC (US) Certified devices
Digital signage
PoE and locally powered devices
On-site and Cloud managed
Connectivity
Structured cabling, interconnects, and accessories.
Display mounting solutions
Architectural connectivity (table A/V inputs, power distribution, etc.)
Meeting capture and recording
USB Capture
Complete NVR (Network Video Recording) solutions