Technical pre/post-sales & design support
Audio Visual advisory services and technical pre/post-sales support
Helping our customers win business is an integral part of our definition of success. We help you connect customer needs with the best professional AV/IT equipment.
Our team of technical sales engineers are often the key point of contact, answering queries, providing technical advice and introducing new products.
Our team will help during the design phase of your project by going over the technical requirements of your project and designing the best solutions for your needs.
We will work with you to make sure the design meets the needs of the project and also offers flexibility to meet budget requirements.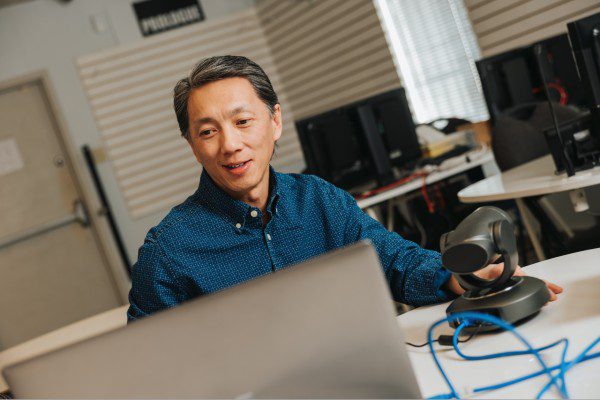 At your side at every stage of your projects, our team of specialists is an extension of yours.
Business development & lead generation: identifying and establishing new business
Product demos, providing product education and training: by assessing your needs and resources, they will recommend the appropriate goods or services
Failure analysis, monitoring, audits & on-site assistance as needed to resolve problems and to provide ongoing support
Technical support, troubleshooting, advice, & engineering services
Assistance preparing tenders, proposals and quotations
Estimate costs of installing and maintaining equipment or services
Provide input into product design where products or services must be tailored to suit your needs
Product or service configuration and setup
Need help for troubleshooting?
Our team of experts is here to simplify your daily life.