Utelogy, software-defined audio visual

Building a new world with actionable intelligence
Manage, monitor, control, gain insights, and automate  your entire AV estate regardless of device and manufacturer with a single platform.
What is Utelogy?
Monitor & Manage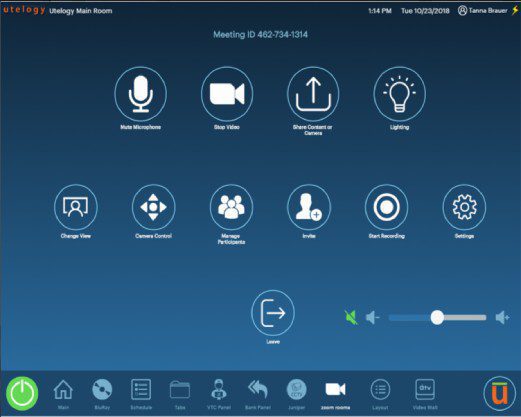 Alert and send notifications when devices are not behaving as expected in real-time. Manage your entire estate, provide asset data, software/firmware updates, warranties etc.
Report & Record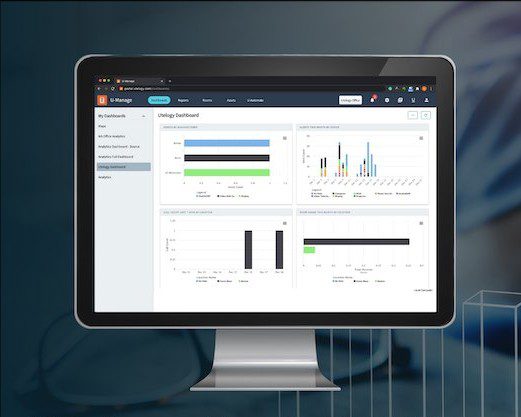 Report device statistics: locations, utilization, occupancy, and performance.
Control
Remotely control devices, run test scripts, automate room readiness with self healing triggers, and in-room control.
Why choose Utelogy?
Utelogy is a software based platform which aims to improve your overall user experience, reduce downtime, and save your company from costly expenses.
Reduce Total Cost of Operation (TCO)
Reduce staffing levels
No programming costs
Narrow fault isolation
Scale and Speed of Installation
Increased installation speed
Remote configuration
Improved project control
Usage and Analytics – Device Agnostic
Equipment utilization
Trends and analytics
Room booking insights
Asset Management
All room and asset information
Store room drawings, room plans, diagrams
Comprehensive event log
Driver metrics, firmware versions, warranty information, etc.
Learn how easy the Utelogy Platform is to use.
Discover how Utelogy has helped Corporate, Education and Government introduce unprecedented efficiencies and business intelligence.
Utelogy makes it easy and accessible to manage your entire AV estate under a single pane of glass. Manage all assets on your network, regardless of manufacturer. Gain valuable insights and analytics, view all device metrics, check firmware versions, receive alerts and notifications, and much more.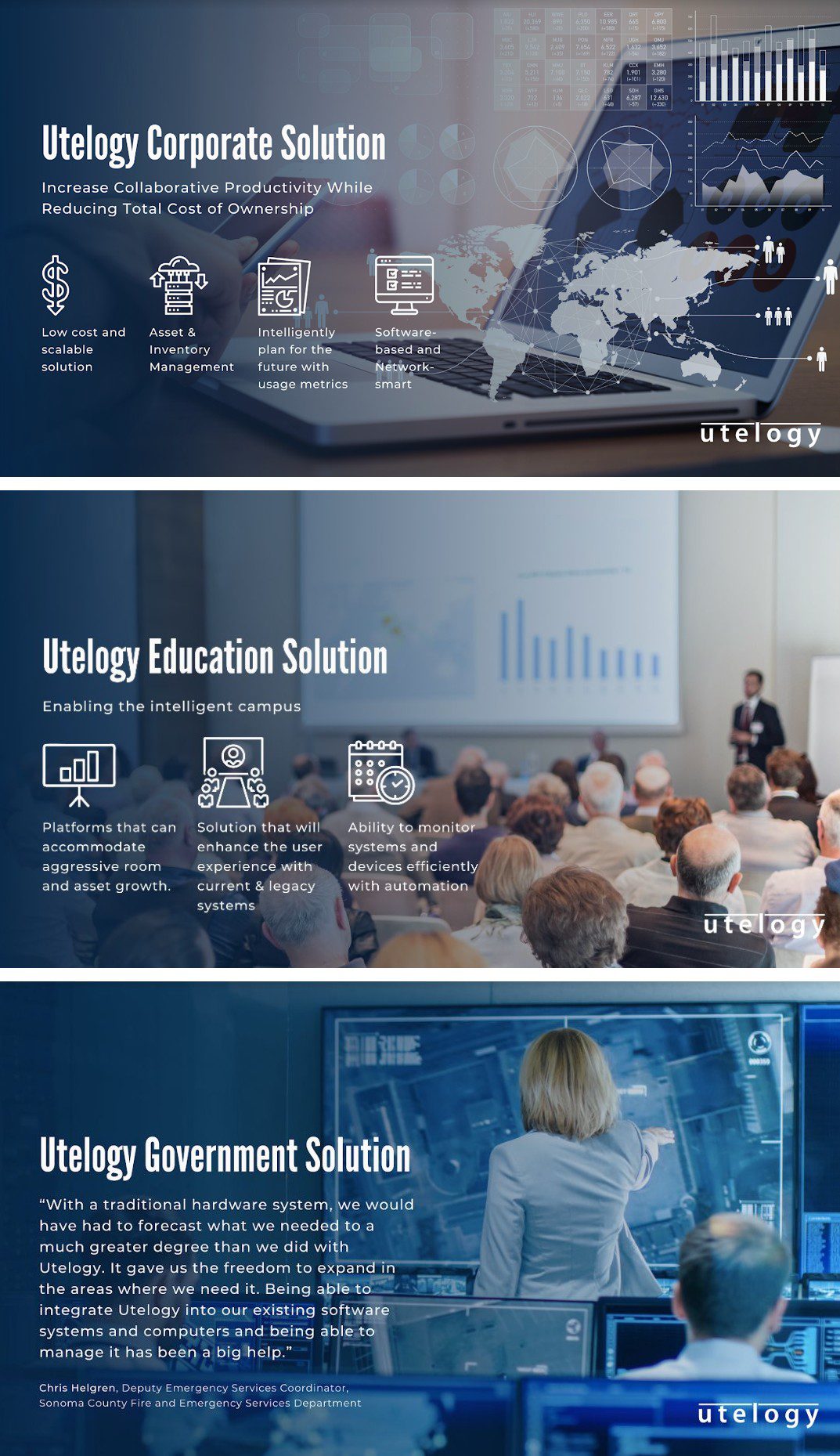 Learn more about applications and markets for Utelogy products.