Ecler Canada, professional audio & video control solutions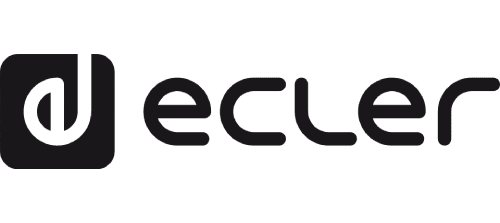 We design and manufacture innovative pro audio solutions
Ecler catalogue includes several product technology levels in order to offer installers and end users complete and efficient professional audio and video control solutions, ranging from basic and budget-minded ones to sophisticated, ergonomic and integration-friendly ones.
We can clearly picture both ends of our catalogue with these two product categories:
ECLER ESSENTIALS: a product range where we preserve the essence of ECLER in terms of reliability, quality and features at a very attractive price point. Each product reference that belongs to this range contains at the beginning the following "e" prefix = essential and its own series logo (in that way ESSENTIALS can be easily identified within ECLER product range)
ECLER DIGITAL, software-managed devices: premium digital products like matrices, amplifiers, audio managers, audio players, streaming receivers, control panels and Audio Over IP (DANTE) compatible devices that share our software management platforms (EclerNet and EclerCOMM), embedded third-party integration and control protocols (TP-NET, CA-NET) and offer full customization options for each project's requirement
In between, still room for a wide offer of analogue audio products, including a premium level of features, audio quality and reliability.
Ecler. Innovating with you
Learn more about applications and markets for Ecler.